A wine with a pale straw white color with light reflections tending towards pink.
Its bouquet is reminiscent of violet and on the palate it is fresh and fruity with a pleasantly bitter aftertaste.
Ideal in combination with fish and white meat dishes, it is a precious and fragrant aperitif.
Recommended serving temperature: 10-12 ° C.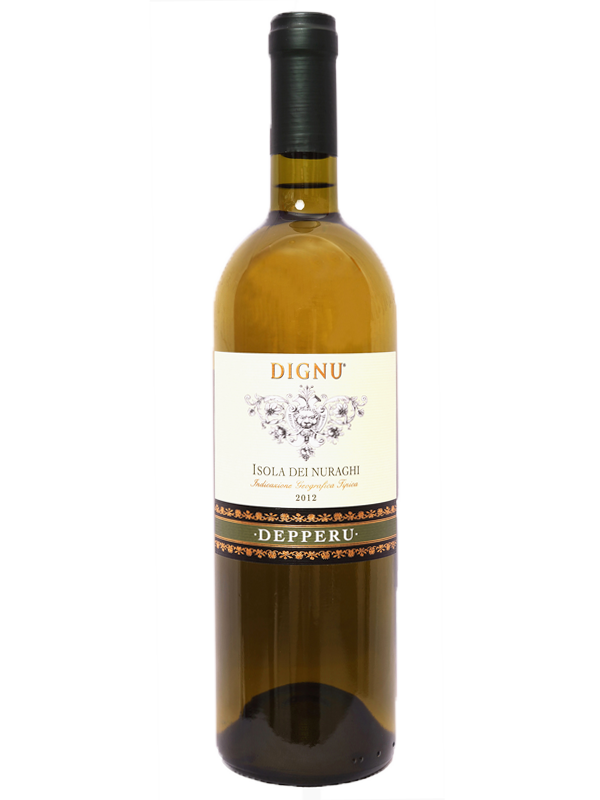 The Vineyard
The vineyards are situated in the heart of Gallura, on a hill approximately 350 meters above sea level. The soil is derived from a breakdown of granite with a sandy texture. The soil is machined in the spring and summer. The vines are grown on trellises, and are spur pruned 120cm apart and 250cm between the rows. The vines are fertilised in the autumn with composted organic fertilisers. After the blossoming of the flowers and the fruit set the excess shoots are eliminated, and before the fruits change colour the bunches are thinned. In the spring the vines are treated with pesticides – copper salts and sulfur, rarely systemic. The average production is less than 70 quintals per hectare.

The Cellar
The cellar is a cutting-edge facility, built entirely with stainless steel materials and equipment. It is located on the site of the vineyards to allow the freshly picked grapes to be worked on immediately.
The harvest is manual. The wine making process is by means of soft pressing, the must is allowed to settle and fermented at a controlled temperature (18-20° C) with selected yeasts and then undergoes a partial malolactic fermentation.
It is then racked, filtered, sterilised and bottled cold.